Our Recycled Glass Is...
Than Any Other Blasting Media Glass!
Our warehouse is stocked and ready to move truckloads of the cleanest, recycled blasting glass to your business. Manufactured from 100% Recycled Container Glass, our blasting media helps the environment by reducing landfill and is non reactive and inert for safe use around bodies of water. FASTBLAST Glass Media contains less than 1% free silica and has no heavy metals. Our crushed glass is the cleanest glass available on the market today and costs less than other recycled glass media.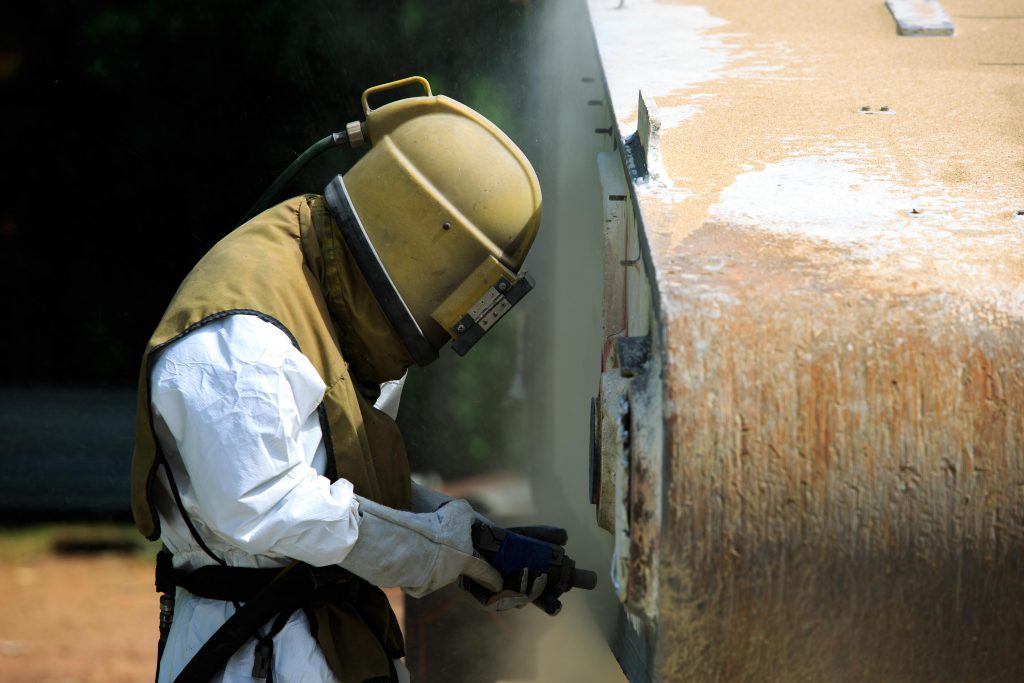 10/20 Coarse
Used for heavy industrial coatings, rust, mil scale & concrete.
Heavy industrial applications:
Tanks
Bridges
Ships
Heavy Precast Concrete Preparation
DOT Bridge Maintenance
3+ Mil Profile on steel surfaces, 10/20 mesh.
20/40 Coarse
Used for industrial coatings, rust, mil scale, concrete.
Industrial Steel
Frames
Dump Tank Bodies
Prefab Concrete Medium Blast
Industrial Size For Wet/Dustless/Slurry Blasting Systems
2-3.0 Mil Profile on steel surfaces, 20/40 Mesh
30/70 Medium/Fine
Light industrial coatings, rust, mil scale
& concrete.
Steel Requiring Smaller Profile
Med Mil Scale
Corroded Steel, Gets In Pitted Places
Heavy Automotive
Brush Blasting Concrete
Works excellent for wet/dustless/slurry blasting systems
1.5-2.5 Mil profile on steel, 30/70 Mesh
40/70 Fine
Automotive, log homes, fiberglass, light concrete.
Automotive Sheet Metal
Log Home Restoration
Fiberglass Boats
Graffiti Removal
1-2.0 Mil profile on steel, 40/70 Mesh

Need Clean Blasting Glass Now?
Our warehouse is full and ready to ship your clean, recycled glass media.
OUR 100% RECYCLED GLASS IS AVAILABLE IN BOTH 50 LB BAGS, 2600 LB SUPER SACS.
Why Are Professional Blasters Switching To FastBlast?
For years we have heard blasters complain about the quality of their glass. From inconsistent mesh sizes to fragments of 'other materials' found in the glass - these quality issues slow down jobs. That's why we created FastBlast Glass Media.
FastBlast is cleaner. 
FastBlast is faster.
FastBlast has consistent sizes. 
FastBlast's quality is unmatched. 
Blast It With FastBlast!